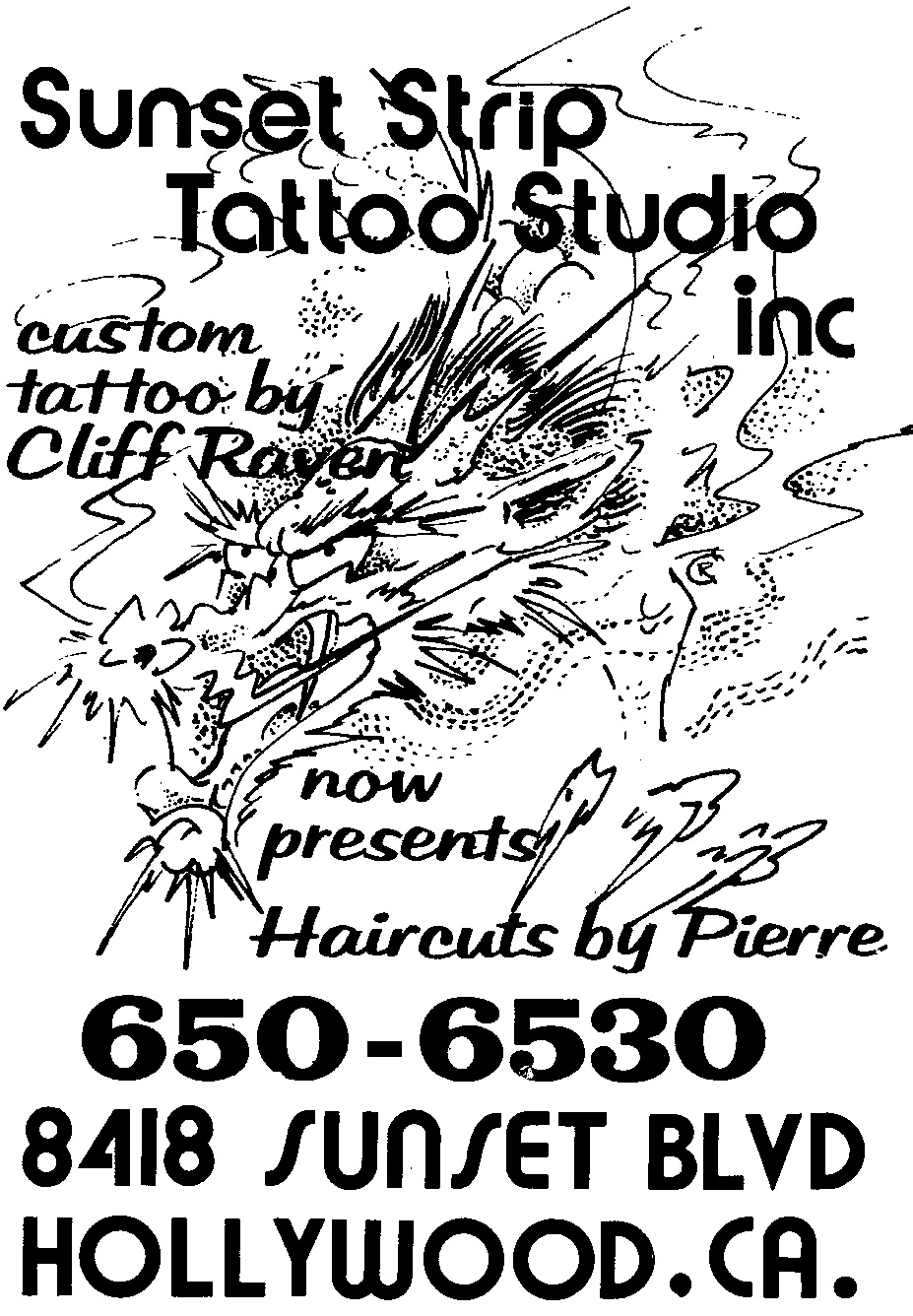 Sunset Strip Tattoo Studio Inc

︎8418 Sunset Blvd, Los Angeles, CA
Original structure bulldozed in 2017. Roof line of original structure visible below:
Image Description:
Quarter-page ad printed in black on light backgroound, featuring a line art drawing of a Japanese dragon, with type and lettering in a variety of styles.
Ad Text:
Sunset Strip Tattoo Studio inc custom tattoo by Cliff Raven now presentes Haircuts by Pierre 650-6530 8418 SUNSET BLVD HOLLYWOOD, CA.
Cross Reference:
According to Cliff Raven's protege, Pat Fish
, Cliff's long-term partner was Pierre Mitchel, who, at least for a while also tattooed under the name Bob Raven, billed as Cliff's brother in the deeply homophobic (at the time) tattoo industry.